Welcome
This ministry serves the Upper Gulf Coast Tri-state area -- from Pascagoula, Mississippi to Pensacola, Florida. Our main studios are located in Spanish Fort, Alabama.

Click on one of the station links and you will find more information about a particular station.

Whatever your reason for stopping at Goforth Media ministries, we are very glad that you came. Make yourself at home! And LET US KNOW WHAT YOU THINK.

Our goal is to provide a haven.. "where those seeking direction in life find hope… and answers to life's basic questions"..

Goforth Media Inc., a non-profit corporation under the laws of Alabama, and is designated a 501-C3 by the Internal Revenue Service, currently owns and operates three (3) radio stations.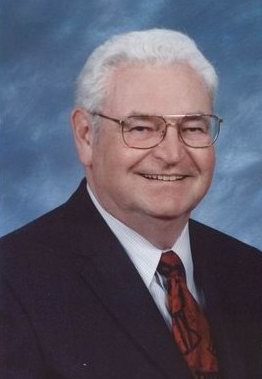 Many Americans assume that the most common way of experiencing the Christian faith is by attending a church service. A new nationwide survey by the Barna Research Group, of Ventura, California, reports a different conclusion. A greater number of adults experience the Christian faith through Christian media, such as radio, television or books, than attend Christian churches.

The new study states that slightly more than six out of ten American adults (63%) attended a church service during the past month. In contrast, two out of every three adults (67%) used at least one of three forms of religious media - radio, television or books - for a dose of the Christian faith in the past month. In raw numbers, about 132 million adults have been to a church service compared to 141 million using Christian media.
Power 88 / WBHY-FM / Goforth Media Contest Rules
1. No purchase is necessary. There is no prize substitution and no prize can be exchanged for cash or any other promotional item reserved by Power 88 WBHY-FM

2. Winners are responsible for all federal, state, and local taxes, if any.

3. By participating, winners grant permission for their voice and telephone call to be recorded and rebroadcast for promotional use on Power 88/WBHY-FM.

4. Power 88/WBHY-FM/Goforth Media, Inc., nor its affiliates, owners, employees, officers, directors, or agents will be responsible for any participant's injuries or property damage that may occur during any events or contests. Nor will they be held responsible for expenses incurred by the participant during the promotion. Each participant assumes the full responsibility for, and risk of bodily injury or property damage due to negligence of Power 88/. WBHY-FM/Goforth Media, Inc. Each participant will hold Power 88/WBHY-FM/Goforth Media, Inc. harmless from any loss, liability, cost or expense it may incur as a result of the participation of the participant and, if applicable, the participants guest.

5. Winners and their households are only eligible to win once every 30 days.

6. Winners have 30 days or until the date of the event to pick up prize (whichever comes first) unless otherwise noted on prize. Prizes may be picked up from 8:00am to 5:00pm Monday through Friday excluding holidays at 6530 Spanish Fort Blvd Suite B Spanish Fort, AL 36527 All unclaimed prizes will be forfeited.

7. Power 88/WBHY-FM/Goforth Media, Inc. reserves the right to change contest rules at any time at the discretion of management. Any decisions regarding contest and prizes and decisions will be final.

8. The management and staff of Power 88/WBHY-FM/Goforth Media, Inc. are not eligible to participate in contests conducted by the station. Employees of Power 88/WBHY-FM/Goforth Media, Inc and their immediate family members of each are ineligible to participate in contest conducted by the station. The term immediate families including spouses, parents, grandparents, siblings, and children.
Goforth With The Gospel - Why Radio Is The Most Effective Mission Tool Known To Man
The story behind Goforth Media is available on Amazon! Click here for your copy.
**************************************************************
Goforth Media, Inc. (GMI) Privacy Statement

GMI is committed to protecting your privacy. This statement explains where and why we collect your personal information and what we do with it.

Information Gathered
Certain forms on GMI ask you to provide personal information such as your name, location, and e-mail address. GMI does NOT sell, rent, lend, or give any information gathered through these forms to any third party.
We collect this information for our own purposes. In the case of e-mail addresses, we use them either for sending our newsletter/Power88 notes or for replying to listener/reader feedback. As for collecting mailing address, this is for mailing newsletters and donation receipts.