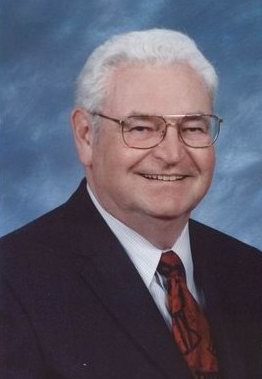 Wilbur Goforth
Founder/President
More than 600,000 people live in Mobile & Baldwin counties alone. Although we may think of the area as part of the Bible belt, one-in-three of these residents have no church affiliation. Among those who are part of a religious group, about one-in-five do not recognize Jesus Christ as their Savior. Our mission field is not far away. It's right next door. Power 88, its supporters and local churches are reaching out to make an eternal difference in the lives of these neighbors. God has called us to proclaim the Gospel through the electronic media. As trustees of these radio stations, our Lord has given us influence well beyond anything we could imagine through our natural abilities or personal goals. Your donation to Goforth Media will support this home mission work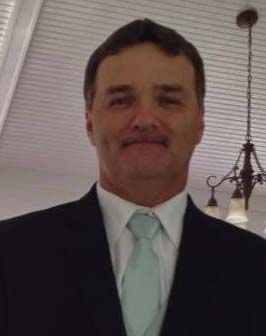 Robert Barber
Vice President/General Manager
It is an awesome privilege to see and hear the results of Christian Radio in our community. Through letters and e-mails we receive personal testimonies everyday from individuals whose lives have been dramatically changed or touched in some way by hearing God's word on one of our three stations.
Whether a person prefers great Biblical Teaching, good Southern Gospel music, or the latest in Contemporary Christian Music, we have a station for them.
I consider it a blessing to be part of such a ministry that reaches so many people with the word of God through word and song everyday.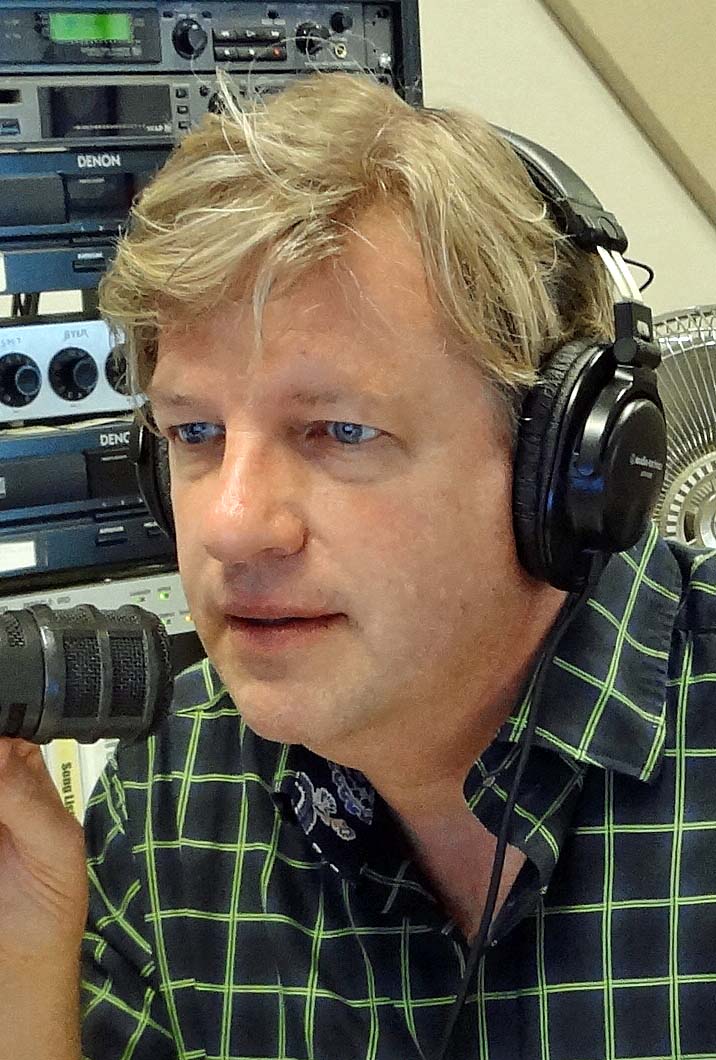 Todd Seeley
PR/Listener Support

Without reservation Todd believes music is a gift from God. His passion as a DJ is to engage the community and inspire a culture through Christian music. He and his wife have served in ministry together for over 20 years on the West Coast, East Coast and now the Gulf Coast. He and his wife live in Fairhope with their two teenage sons.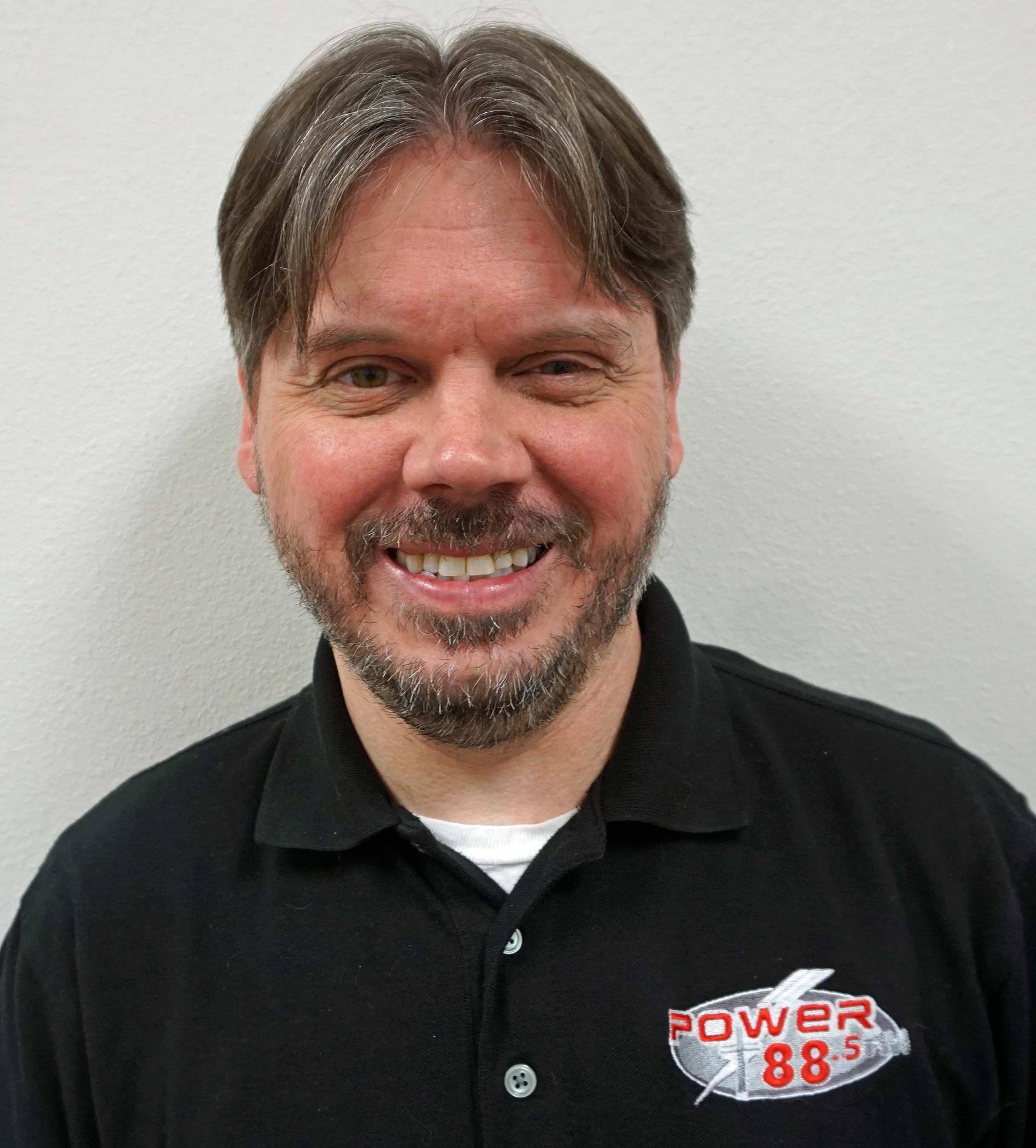 Kenny Fowler
Afternoon Drive Power 88/ Music Director
Hey! I'm the afternoon drive Show host and Music Director for Power 88. I'd like to thank all of the listeners who have called or emailed in encouragement to the staff at Power 88 and Goforth Media. We love to hear how God has used this ministry for HIS (and not our) Glory! Feel free to contact us if you ever need a song title or artist of a particular song you've heard on Power 88. We can't promise that we'll find it immediately, but we'll do our best! Also let us know what you think about the music you hear on Power 88. What would you like to hear more or less of? We are YOUR home for today's Christian music so let us know what you want!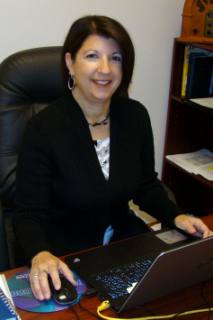 Charlotte Bouzigard
Marketing, Business Underwriting & Concerts
Throughout my entire career – I've always been involved in: marketing, advertising, media, branding, broadcasting and promotions. I've been so blessed to work for several major companies such as: The New Orleans Hornets NBA team, the FOX News affiliate in New Orleans, AT&T Wireless, Comcast Cable and most recently – I was with a media ministry whereby we had a website similar to a "Christian youtube." I'm so thankful that the Lord has now opened the door for me at Power 88 and Goforth Media. By being a part of the Goforth Media team – I have the awesome opportunity to assist businesses with their marketing/promotional strategies - while simultaneously spreading the Gospel of our Lord and Savior Jesus Christ through amazing music and daily inspirational features. A favorite scripture of mine is, "The Knowledge and Glory of the Lord will cover the earth as the waters cover the sea." Habakkuk 2:14 And at Goforth Media – we are certainly doing just that – making it possible for our listeners to personally know about the saving knowledge and glory of our Lord.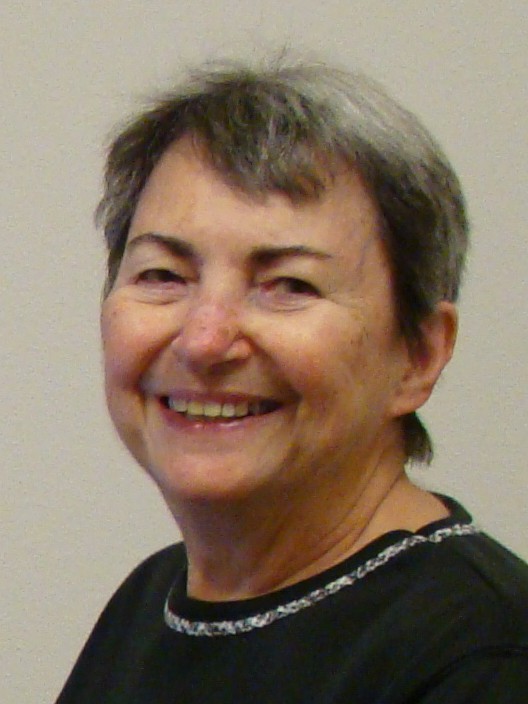 Jane Goforth
Board of Directors/Secretary
These radio stations are run by a group of ordinary men and women under God's leadership. Everyday we get letters, Email and phone calls from our listeners telling how God is using our labor to draw them to Him.

Darla Tolbert
Bookkeeper
As a listener of Power 88 for 30 years, I count it an honor to serve as the Bookkeeper in a ministry changing lives through the power of Christian radio. I have been in ministry all my life as a volunteer or paid staff member and love serving Jesus and his people. The one thing I know is that God is always faithful to his promises and in return, I will always be faithful to Him.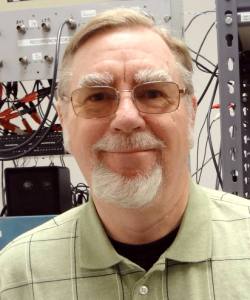 Brad Arnold
Chief Engineer
It is a priviledge to serve as Chief Engineer for Power88. As a Christian it is great to seek opportunities to participate in the speading of the Gospel. All the folks here at Goforth Media are commited to serve Christ and it is a great joy to be a part of this effort. God blesses this work in many ways and I look forward to the future here.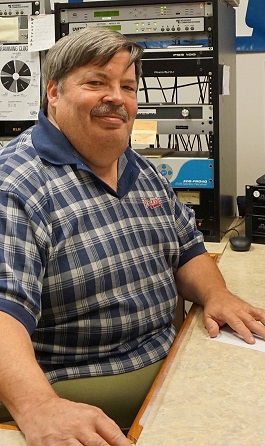 Kevin Thomson
Announcer
After 17-years in secular radio, I have been blessed with the opportunity to change lives along the Gulf Coast through the airwaves of Goforth Media's radio ministry. Broadcasting what God is doing and has done and what He will do with the teachings of WBHY-AM 840 and with the classic Southern Gospel Music on WLPR-AM 960, has made my life a lot more enjoyable and less stressful!
The staff of Goforth Media, my co-workers, are a group of compassionate, faith-filled people, making this work and even the drive from Mobile to our new studios in Spanish Fort a lot more enjoyable.
Thank-you for listening! Thank-you for contributing and remember, "It's easier to build a child than to repair an adult!"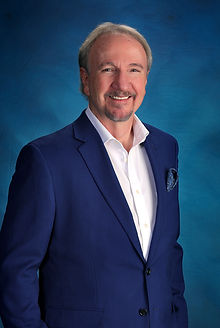 Rick became a follower of Jesus in his senior year in high school. A girlfriend told him about Jesus Christ and how his death on the cross paid for our sins to be forgiven so we could have eternal life. Through her encouragement and through some Christian music, he decided that he needed Jesus in his life and was born again.
Rick started in Christian radio in 1978, less than a year out of high school. He has worked many Christian radio jobs during his career in various markets mostly in Colorado and Texas. He also has his own company in which he does voiceover work for hundreds of Christian radio stations across the U.S., Canada and in places as far away as Nairobi, Kenya. It's very likely, as you listen to Christian stations around the country, you will hear his voice on other stations. Rick's passion in life is to see believers built up and non-believers reached through Christian radio.
His favorite Bible verse is: Jeremiah 33:3 "Call upon me and I will answer you and show you great and mighty things you do not know."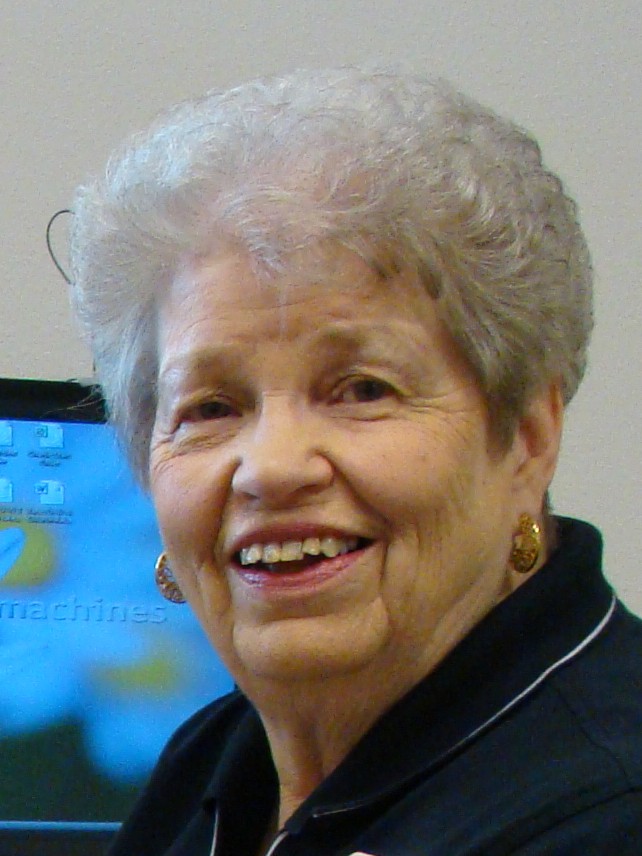 Annie Smith
Public Service Director
I started working at Goforth Media, Inc as a volunteer before I became a member of the staff. I enjoyed coming to help mail the newsletter and got more involved in the ministry of the station. There was a need for someone to answer the telephone in the afternoons, since I was going to be retiring from BellSouth the Holy Spirit impressed me to do this.
Since coming on staff I enjoy helping with other chores that need to be done around the station. I have helped with concerts by getting the volunteers to help. What ever the Lord has for me to do each day, I enjoy seeing what is being done to minister to the community through this ministry.